ICYMI: Michigan Democrats Hold Trump and Pence Accountable for Failed COVID-19 Response
Yesterday, Michigan Democrats blasted Donald Trump and Mike Pence for their failed COVID-19 response, the economic damage it forced on the state, and their continued refusal to seriously address the deadly pandemic as cases again begin to rise.
The day began with a press conference outside Mike Pence's Grand Rapids rally: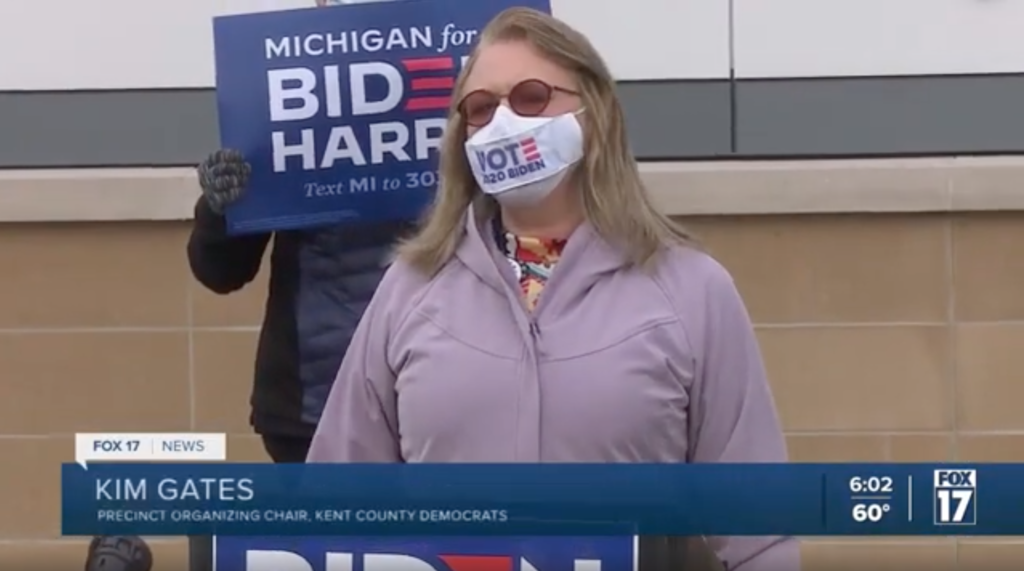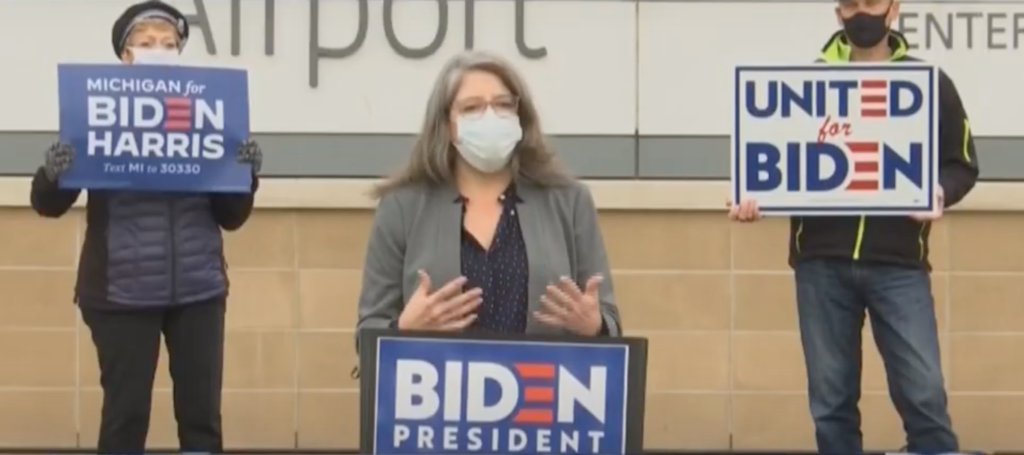 State Rep. Rachel Hood, D-Grand Rapids, also criticized the Trump administration's COVID-19 response at a press event organized by the Michigan Democratic Party Wednesday morning.
"We know that Donald Trump lied to us about this pandemic, and we know he has refused to take it seriously," Hood said. "The bottom line is the president has no real plan to fix this pandemic. He has proven himself incapable of taking the steps necessary to get COVID-19 under control."
Tammi Vandenberg, owner of Pyramid Scheme and The Meanwhile bar in Grand Rapids, said she was dismayed to hear that Trump privately acknowledged the deadly and highly transmissible nature of COVID-19 back in February. Vandenberg closed her businesses down before Whitmer's executive orders, and said she would have done more to protect her business if she had known what the president knew earlier in the year.
"I would have made so many different decisions about my business if I had known this was coming," Vandenberg said. "I would have conserved cash, I would have reduced my debts and cut my costs. I didn't have the opportunity to do that, because I was not given information that I strongly feel I deserved."
Vandenberg's bars have opened with limited indoor capacity and outdoor seating, but she essentially lost six months of normal revenue. She said Trump's flipping stances on whether he would negotiate a new round of federal stimulus has put Vandenberg in an "impossible environment to make financial decisions."
The Michigan Democratic Party also blasted Trump's announcement of a Saturday superspreader event and highlighted the suffering he has forced on the state:
The Michigan Democratic Party lambasted President Donald Trump for hosting "superspreader events" in Michigan and across the country at a time when the state is confirming more than 1,000 new coronavirus cases a day…
"Just today, over 1,000 Michiganders tested positive for coronavirus," Slater said Tuesday. "Despite the pain and suffering he has forced on Michigan families, Donald Trump still refuses to address the deadly pandemic he has failed to contain and we will vote in droves by mail, early in person and on November 3 to elect Joe Biden as his replacement and send Gary Peters back to the U.S. Senate."
Health officials have criticized Trump for downplaying the risks of the coronavirus and poking fun at Democratic presidential candidate Joe Biden for often wearing a mask.
The post ICYMI: Michigan Democrats Hold Trump and Pence Accountable for Failed COVID-19 Response appeared first on Michigan Democratic Party.